I have decided I will start writing a series of posts about different fashionistas in the public eye who I think make interesting, forward thinking, fashionable and exciting style choices.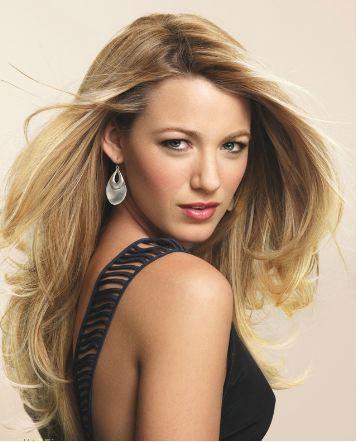 The first in this series is Blake Lively (23). She is best known for her role as Serena Van der Woodsen on Gossip Girl and for starring in the Traveling Pants movies. I think she has an interesting sense of style both on the red carpet and in the choices made for her on her show. She is also quite frankly a gorgeous girl.
Take a look for yourself:
Burberry
Her Chanel Campaign - She is Chanel Mademoiselle.
The following pic shows how Blake is rockin two of springs best trends: lace and the all white outfit. The complimenting nude shoes perfect the look.I've noticed that in a lot of my fav outfits of hers, she wears nude shoes. They really make legs look super dupe long.
Dolce and Gabbana
This Nina Ricci is gorge. I like both the colour on her and the neckline. Very sexy and age approproiate.
In Nina Ricci
Wearing Ralph Lauren on the set of GG.
I think Blake does a wonderful job of both wearing age appropriate clothing and things that flatter her assets. She has very nice legs and great boobs which she plays up appropriately without going overboard. (Show one not both! Although at times while watching GG, I am often pleased and wondered by the new heights to which her costume people take her breasts. They are like magicians!) All kidding aside, I think she dresses wonderfully. She was even named one of Vogue's Best Dressed this year. I mean if Anna likes her... she has got to be golden! :)
I must admit however, while looking through her different fashions, I did find a few misses. But I say, as any young starlet, fashionista, you can make a few mistakes!
What are your thoughts on her choices?
xxx
Anna Wintour and Blake Lively